Winter Camp
Winter Break Mini-Camp
The Birch School and Free Spirit Nature Camp
Ages 5 – 15

9:00 – 4:00
Extended Day available: 8:00am – 9:00am and 4:00pm – 6:00pm
December 23, anaemia
26, traumatologist
27
December 30, viagra
31, January 2,3
ROCK TAVERN, NY (near Stewart Airport)
This Winter Camp for kids ages 5 – 15 is modeled after the successful Free Spirit Nature Camp program.
Each day includes all-camp singing, circle, large group active games, and two or three "Free Choice" activity periods.
Kids get to choose between several activity options, and then participate in that activity in a mixed-age grouping.
A variety of options are available and there are plenty of outdoor opportunities offered in all types of weather.
Our experienced, professional staff includes Birch School and returning Free Spirit Nature Camp staff.
Campers should bring lunch, water bottle, outdoor winter clothes and boots, and snacks.
Free Choice Options vary each day – possible options include:
Origami and advanced origami
Cooking – (vegetarian and gluten free options!)
Arts and Crafts
Nature Crafts
Animal Games
Water Testing and Conservation activities
Slack Line
Nature Awareness games and activities
Singing and Folk Songs
Poetry and short stories
Bridge Design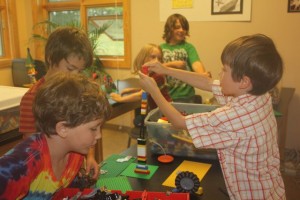 Lego Challenge
Stop Motion Animation
Minecraft Club (on our server)
Four-Square
African drumming intro
Multi-cultural crafts
Make your own bouncy ball
Board Games/ Nok Hockey/Table Games
Open Arts and Crafts
Mural Drawing

Free Play
Beginning Programming
Cooperative Active Games
And more special surprises!
CHOOSE YOUR DAYS, and times
Early Price: Prior to December 15th Prices increase after this date:
Click Here to see Session Dates, Rates and Options
Click Here to Register for Winter Camp
If you created an account to register your camper for Summer 2013, you only need to login to make your reservation and payment for Winter Camp. If you need your Login information, user name or password please email us and we will be happy to forward that information to you.
Credit Card payment can be made at the time of registration, or checks can be mailed before December 15th. Contact us if you wish to pay via PayPal.
The Birch School
9 Vance Rd. (UUCRT)
Rock Tavern, NY
Kate@TheBirchSchool.org
Free Spirit Nature Camp
(845) 361-2267
Camp@FreeSpiritNatureCamp.com
The Birch School is not offering Afterschool Classes for the Fall 2014 Quarter.
We will offer classes in our Second Quarter, order
beginning just after Thanksgiving.
Feel Free to call us with any questions.
*****************************************
THIS IS A SAMPLE AFTERSCHOOL SCHEDULE FROM A PREVIOUS QUARTER
THESE CLASSES ARE NOT CURRENTLY ON IN SESSION
AFTERSCHOOL CLASS SCHEDULE
AFTERSCHOOL ENRICHMENT
CLASS SCHEDULE
February 4th (Tuesday) – April 2nd (Wednesday) (8 weeks)
Spring Quarter 2014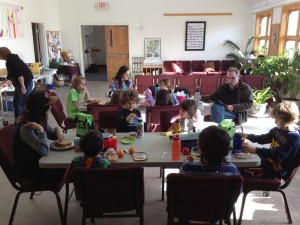 Our afterschool classes focus on exploration and fun learning opportunities. Led by experienced Birch School teachers and staff,
dosage
as well as special guests,
treatment
these classes allow children to explore a subject, topic or skill guided by caring adults who seek to enhance the joy in learning.
These classes follow the Birch School philosophy of encouraging play, exploration and collaboration. Classes run for eight weeks for one hour per week.
TUESDAY AFTERNOON
Minecraft Club
Tuesdays 4:15 – 5:15
Students age 6 – 15 are welcome
Students will learn about Minecraft from each other and share their enthusiasm and expertise. They will build together in the same server, create skins via image editing programs and skin scanning programs. Students will explore servers with historical models, and will share their experience with others. Each class period will begin with a discussion of Minecraft skills that can be learned from one another. The group will decide on common goals, roles and contributions, and guidelines that all can agree on. Communication, patience, listening skills, teamwork, respect, patience and collaboration will be emphasized.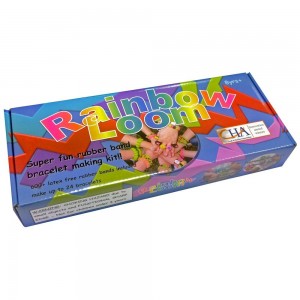 NEW! Just ADDED! Rainbow Loom Class
Are you up to your elbows in little round bands? Do you spend time puzzling out YouTube videos trying to master new Rainbow Loom projects? Then this class is for you! We will gather and share our loom projects and ideas, teach each other what we have learned, and tackle new projects together. Please bring your Rainbow Loom and some bands – we will trade some colors.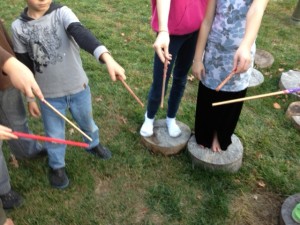 WEDNESDAY AFTERNOON
Harry Potter Club
Wednesdays 4:15 – 5:15
Students ages 7 and up are welcome.
This class will explore some of the favorite aspects of the Harry Potter series. Students will make their own wand, play quidditch, make some delicious special treats, create potions, and more. Each class will discuss a character from the series, and share ideas and impressions of the book. Students should be familiar with the book series, ideally having read or in the process of reading the entire series.
Please Complete this form to register for Afterschool Classes:

We offer an optional period of free play and snack from 3:00 or 3:30 until 4:15 for $7 per day or $50 for the session.