Frequently Asked Questions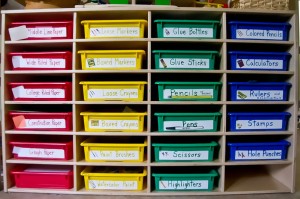 We are continually updating this page and adding information so check back often.
What are the options for attending The Birch School?
Students can enroll in The Birch School on a Full-time or Part-Time basis. Our 2 day Choice program and 3-day Core program are open to homeschoolers. The school day for students is from 8:30 – 3:10.
We are currently serving students who range in age from grade 2 to 12. We recommend that interested students who are pre-K to first grade consider Miss Claire's Montessori, located in Montgomery, NY.
Students can enroll at The Birch School at anytime during the school year, following a successful visit and week-long student trial.
Are you a Montessori or Sudbury or Democratic or Free School? What model or educational philosophy do you follow?
We take guidance from all of those schooling traditions, while remaining flexible and responsive to students and families. We have a strong school community, and meet together as a whole school at least once each day. We use a "talking stick circle" tradition to include all community members in discussions and decisions about school.
We take inspiration from all of those models, but we are strictly none of them. While we do take a similar approach to a Sudbury or Democratic School, we provide structure and learning tools for students, and ask students to map out a plan to reach their learning goals, in cooperation with teachers and parents. We are also aware of trends and research into the effects and uses of technology for learning, and helping students develop 21st century skills that will contribute to their future success. We encourages students to utilize "KanBan" task planning boards and we hold a "daily stand up meeting" with upper school students to share what we did or accomplished yesterday, what we plan to do today, and what might be holding us back.
There are some differences between a Sudbury School and The Birch School. For example we strive for consensus rather than use a judicial model. We encourage goal-planning and portfolio development. But we take great inspiration from the Sudbury Model and you will find aspects of it infused in all areas of our program.
How does the program work?
Students work closely with teachers and mentors to meet their educational goals. Quarterly educational goals are outlined in cooperation with parents, students, and Birch School teachers. Students focus on individual assignments, hands-on project-based learning, team-building and outdoor adventures. Mornings are spent primarily working on pre-identified individual work or in small groups working with a teacher or mentor. Afternoons are generally for hands-on classes and collaborative project work. Each student follows their own individualized schedule.
Would my student be considered a homeschooler or as a student of a private school?
Full time students are considered enrolled as students in a private school.
Assistance with homeschool reporting paperwork is available as part of membership, or on an hourly basis. We welcome students of all alternative learning models.
How do you define "Self-directed learning?"
When students are freely and willingly engaged in their educational goals, we consider that to be self-directed learning. By matching student skills, desires and interests with particular learning tools, students can work towards their goals with enthusiasm and pleasure. Each student's path is different, and their learning plan and goals are decided by the parent/teacher/student team at the beginning of each quarter. The parent/teacher/student team agrees that the 8 week work plan mapped at the start of the quarter is reasonable an obtainable. Students agree to devote the time to the learning plan, and work daily to maintain progress in all areas.
We offer a mixed balance of adult initiated and student initiated projects and learning experiences.
How does the school calendar and the "Trimesters" work?
We have divided the school year into three trimesters. Each trimester begins with a week focused on planning the course of study for students. Students then participate in classes, workshops and independent studies in the necessary academic areas. Each trimester ends with two weeks for students to complete a self-identified project, and prepare for Student-Led Conferences and the Showcase. At the end of each trimester we host a student "Showcase"; a time of reflection on, and recording of, work done for that period. Parents, grandparents, siblings, friends, are all invited to attend the evening showcase. Each trimester ends with preliminary planning for the upcoming session, in terms of areas of study and common interest and learning level among learning peers. We also host student-led conferences at the conclusion of each trimester.
How do teachers monitor individual student's progress?
Students, in partnership teachers and parents, outline learning goals at the beginning of the quarter. These goals are spelled out, and progress is mapped for each week of the quarter.
Teachers meet with students daily at the start of the day to review the learning goals, assignments, and projects that students will spend time on. During the study periods, teachers and mentors guide and assist students as they work to meet their individual learning goals. At the end of the day, students meet again in home base groups to review the day's activities and plan for the next day.
Each student has a record of their classes and projects using our online community information system. Student, parents, and all teachers have access to the chosen recording and tracking tool. Teachers log progress daily, note successes and struggles, circulate news of accomplishments, note observed needs and strengths. With the tool in use, the entire team can remain informed in realtime of the student's status and progress.
How do student's share their achievements and projects with the school community?
Three times a year the school hosts a Student Showcase. The school community gathers to see student work and presentations. Projects and accomplishments are displayed and shared. Students solicit feedback on their work, and often gather ideas for further study from others in the group. Refreshments are shared, and students sing for parents and family members as a celebration of the hard work of the previous period.
Some students host their own blogs, where they record and show off their work, as well as journal about their learning. Some blogs are private and others are public.
How much time do students spend on each subject?
Our program is integrated as much as possible, so learning is constantly happening across disciplines. Teachers and coaches review each student's work plan, to ensure engagement with each of the necessary areas, including math, science, social studies, reading, writing, and problem-solving. They are also set up to allow each student to follow their own inspiration and unique trains of thought, even while requiring them to communicate and document their work, online and actual. We strive for an integrated approach, however, when we identify gaps in subject area work, teachers will build lessons for students with additional lessons, assignments, and independent study units.
What about the arts, and music?
Art and music inform almost all of our activities at the Birch School. Because we approach topics in an integrated way, we include art and music in each subject. At our daily community circle, we sing together, sometimes accompanied by musicians, both adult and student. There is a grand piano in the building, and lessons can be arranged for interested students, as well as self-study at any time. Numerous supplies are available for students to explore many art medium, including painting, sculpture, fiber arts, sewing, acting, and many other options. The school library contains many books about artists and art.
A professional Piano teacher is available for individual weekly piano lessons on the grand piano in the large sanctuary in our school building. We also offer private Guitar Lessons on a weekly basis for interested students. We have a school ensemble, and invite all interested students to participate together to create music collaboratively.
How do you handle testing?
As far as assessments, we focus on authentic assessment such as written narrative, record of completed work, self-evaluations, rubrics, and multi-media portfolios. At the end of each quarter we hold a student showcase, when family and friends are invited to observe student work. Students present their work and demonstrate projects to solicit feedback from others. Students also prepare for student-led conferences.
When it comes to traditional testing and assessment, we will test yearly when the family and or teachers deem it necessary or request it. In the early spring, we administer a universally recognized, standardized test only to those students whose individual plans indicate it.
For older students, we offer a test-taking strategies class, which provides realistic strategies and skills to master standardized testing such as the SAT, PSAT or AP tests. For those students who have chosen to take any of these tests, we will offer direct preparation.
How are students grouped?
Because each student has their own individual learning plan, we don't have traditional "class size". Our students are moving throughout the day from individual learning, to small and large group learning environments. Students are enrolled in classes, with different class size depending on the subject, but ranging from 3 – 20 students.
Each student has an academic "coach", one of the teachers at the school, who is their main teacher and who is responsible for the day to day support of that student. Each teacher at the school has a "team" of students for whom they are responsible, with students divided by learning level.
Students are roughly grouped into "elementary". "middleschool", and "high school". Our youngest group consists of students in grades 3, 4, 5. Our Middle group is made up of students in grades 6,7, 8 and our olders are our High Schoolers, grades 9 – 12. Although work spaces and schedules are dictated by the home grouping, students cross between the groups often to meet other students at the appropriate learning level.
What kind of student does best in this environment?
We find that students who can accept and embrace responsibility for their own work can excel in this environment. Students who express their ideas in thoughtful ways, and who can learn to work together with others will be most successful. Independent thinkers and students who are exploring their passions are also successful at Birch. Students who are not afraid to fail can experiment in many directions. Students who are willing to partner with their teachers and academic coaches will get the most out of this program. Students who are open to learning group process skills and organizational management techniques can benefit greatly in a learning community like this one.
We are also finding that students who experience anxiety about school or social interactions at school often thrive in the smaller and nurturing environment of The Birch School. Students who move through their work quickly and who are hungry to work at their own pace excel in this environment. At the same time, a student can receive individual assistance in academic areas where they might need more support. The individualized nature of the program, along with the multi-age learning community means that students can find support customized to their strengths and needs.
Are your teachers certified?
Yes and no! Our teachers have a variety of backgrounds working with young people in diverse environments, including schools. Members of our teaching team have also designed and operated summer camps and after school programs, outdoor education programs, physical education programs, preschool childcare programs, computer programming classes, sewing classes. Our teachers have experience in private, charter and public schools, traditional and Montessori classrooms, in elementary, middle, high schools, and colleges, teaching math, history, technology, english essay writing and environmental science. We feel that we have the essential mix of traditional and non-traditional, in school and out-of-school experience to meet the needs of learner in this new 21st century learning environment.
Does my student have to have his or her own computer?
We do not require students to bring their own device, although many do. Many parents ask what device might help their student, and we usually recommend a simple laptop or netbook over a tablet. That said, many students have only a tablet available to them and are able to complete most of the work they attempt during the day. The Birch School has several apple computers and iPads available for student use.
What kind of Diploma will my student earn if they complete The Birch School program?
When students complete their planned program and meet learning goals in a variety of subject areas, and complete a Senior Capstone Project, they earn a Private School Diploma from The Birch School. Our goal is for students to leave The Birch School ready for whatever they choose next. We ensure that students have earned "credits" in each of the required subject areas so that they meet the basic admission requirements for colleges they may want to apply to. Students will also have developed a portfolio of their work that they can use to demonstrate their learning and accomplishments.
I'm interested in learning more, what do I do next?,
You can call us at 845-645-7772 to ask questions, set up a private tour, or find out when the next Open House is scheduled.
We are happy to schedule tours during the day when school is in session, or in the evening upon request.
These tours take about 45 minutes, allowing plenty of time to answer your questions and discuss how the program might work for your student.
After your initial visit and formal application we will set up a visiting day for your student. After a successful visit we invite your student back for a week-long trial. Families pay a non-refundable deposit for the week-long trial.